Conservation treatment of traditional and contemporary paintings
Canberra Paintings Conservation Service is operated by a professionally accredited AICCM member. The paintings conservator has performed art restoration services for the ACT and NSW communities since 1988.
Services
Conservation treatments of traditional and contemporary paintings (including frames) on supports including canvas, wood, metal, cardboard, and glass. Primary treatment options include:
Stretching of canvases onto custom-made cedar stretcher frames.

Consolidation of lifting and curling paint.

Repairing of tears and holes in canvases and cardboard.

Strip and lining of fragile or damaged canvases.

Surface cleaning of dirty or discoloured paint surfaces.

Varnish removals and re-varnishing.

Infilling and inpainting of paint losses.
Organise a quote
Quotes are performed via direct examination of the paintings to ensure accurate estimates of the treatment required.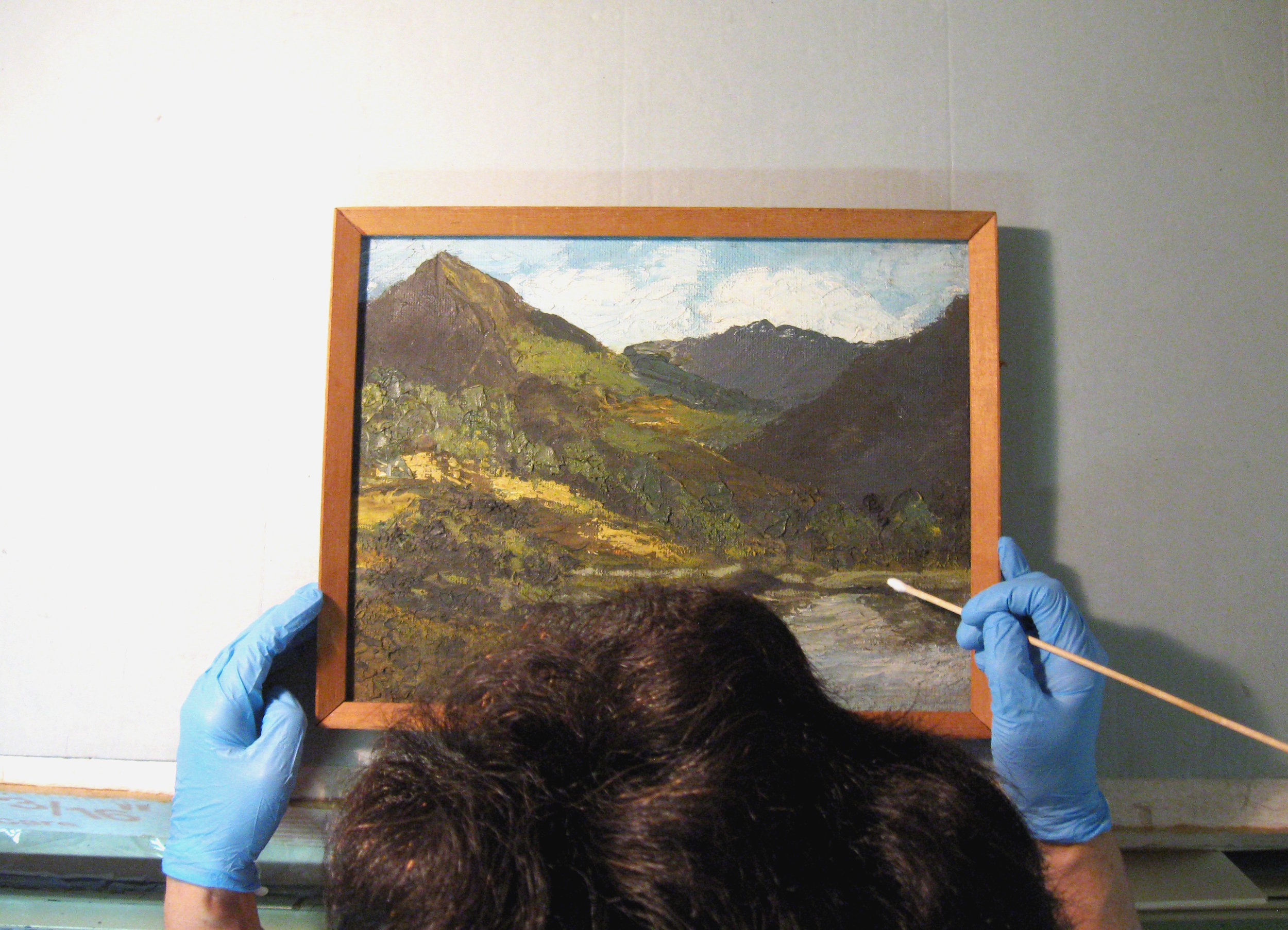 About Me
MY NAME IS Kathryn Ferguson
I trained as a paintings conservator obtaining a Bachelor of Applied Science in Conservation of Cultural Materials at the University of Canberra. Over the past 30 years, I have worked as a private paintings conservator and also as a contractor for government-based institutions.